I saw a sign with this saying while on vacation in Florida in December. I just had to make this card during our latest snowstorm.
I used paper from DCWV for the circles and the square behind the snowman. The blue and white cardstock was from my scrap bin. The circles were cut with the Cricut from Minimonograms and the snowman from Doodlecharms. I cut the "snowflakes" from Home Accents. The cart lists them as flowers, but they look like snowflakes to me. The stamp is from Studio G. I used 2 colors of blue ink, "starry starry night" and "royal blue" from Sugarloaf. I inked the edges of some of the papers with the same colors.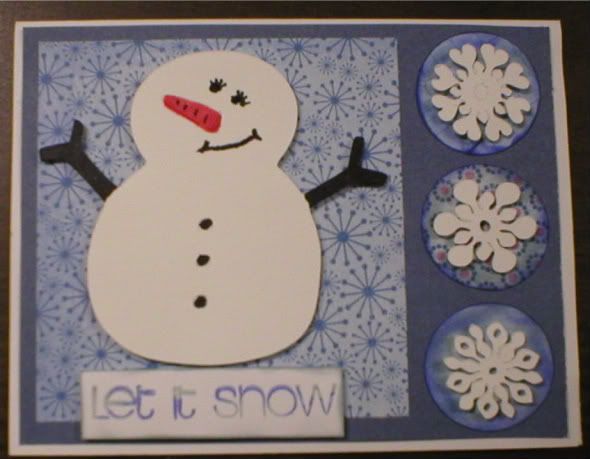 For the inside I used "sand" paper and green pattereened paper from DCWV, cardstock from my stash, cut trees and beach chair on the Cricut with Life Is A Beach, and hand lettered the sentiment.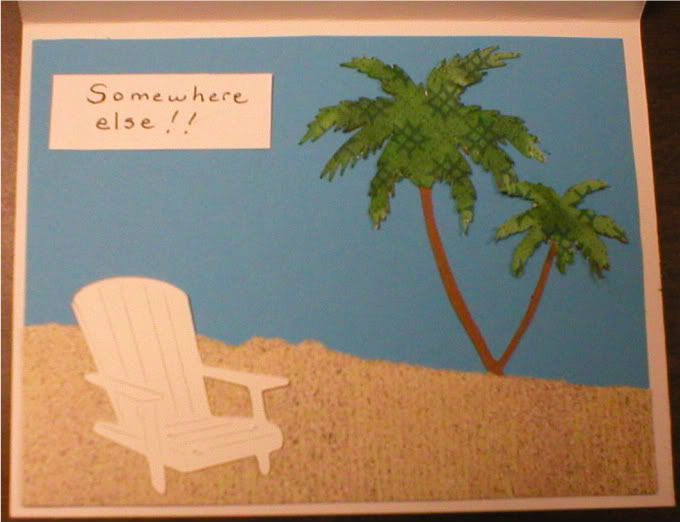 After the 40 inches or so of snow we've had in the last week, just about everyone around here is going to agree with this!
Danielle